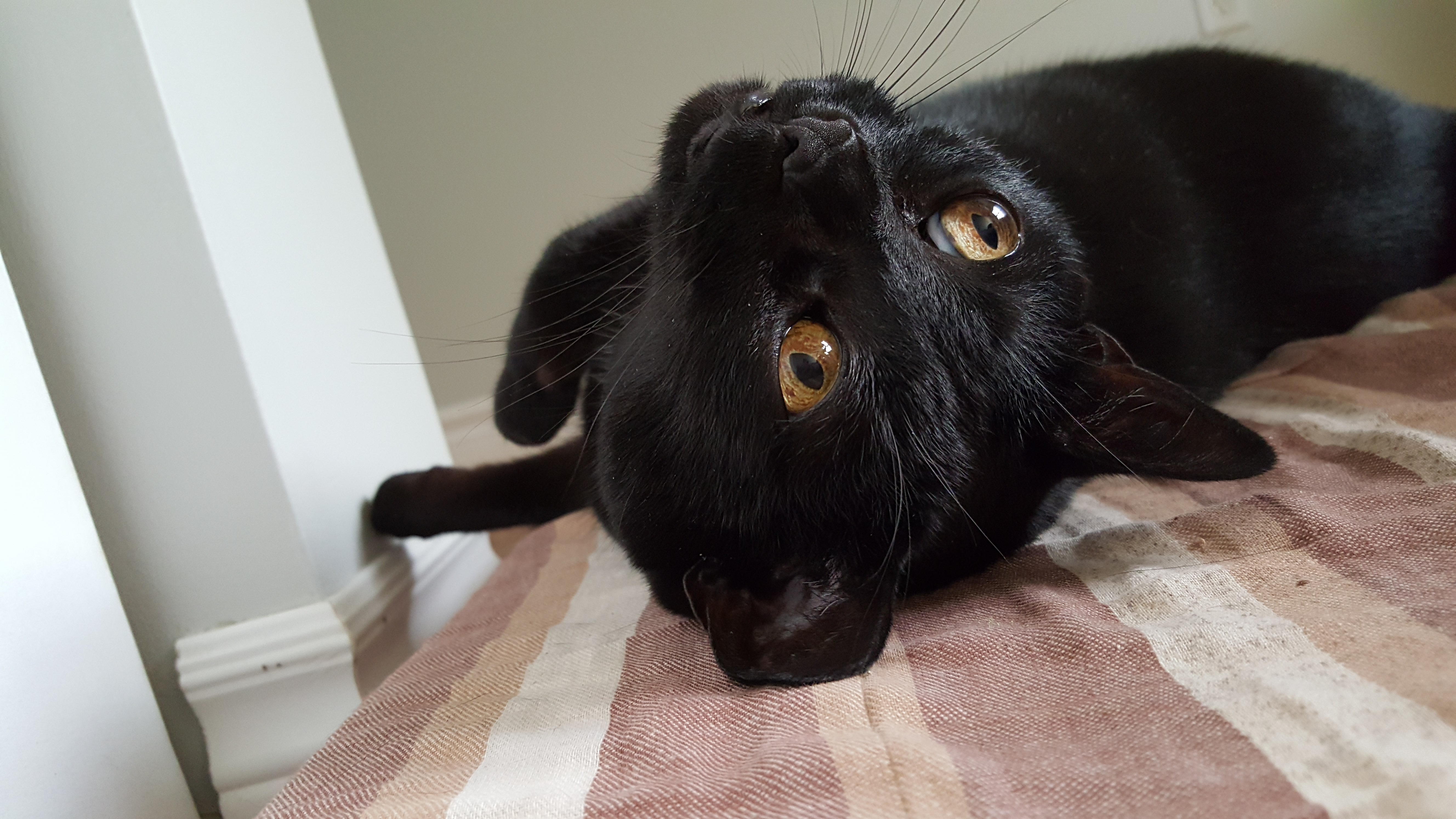 This installment written by Mason
Age: 11 years
Adoption story: Kiki and her brother were found in a shed at about 6 weeks old. Their mother was nowhere to be seen, but luckily for them a group of students in downtown Guelph studying at the Ontario Veterinary College in the area took them in. They nursed them until they were old enough to be adopted – from there I adopted her and our journey together began.
Favourite activities: Her favourite toys are twist ties. She'll entertain herself with this for hours, often carrying it around proudly when she's done playing to show it off to the world. Above all, her favourite activity is eating! She'll drop everything and run straight to whomever she thinks might have a snack!
Health issues: Kiki has been a fairly healthy cat but in recent years she's had some issues with Irritable Bowel Disease (IBD) but it is manageable with a hypoallergenic veterinary diet.
Why Kiki is the best: Kiki is a huge sweetheart and will sit on whatever surface of her human is available to rub and purr against. She greets me at the door whenever I get home and often naps by a window where she can watch for me to arrive home.
Up to no good: I have to keep doors, cupboards and drawers closed when Kiki is around because she loves to explore these areas. When I don't expect her in there I may sometimes close it behind her! She's normally content for a while but at some point will begin crying to be released from her cruel and unusual trap.
Kiki has seen me through the last 11 years of my life and I look forward to many more years with her.