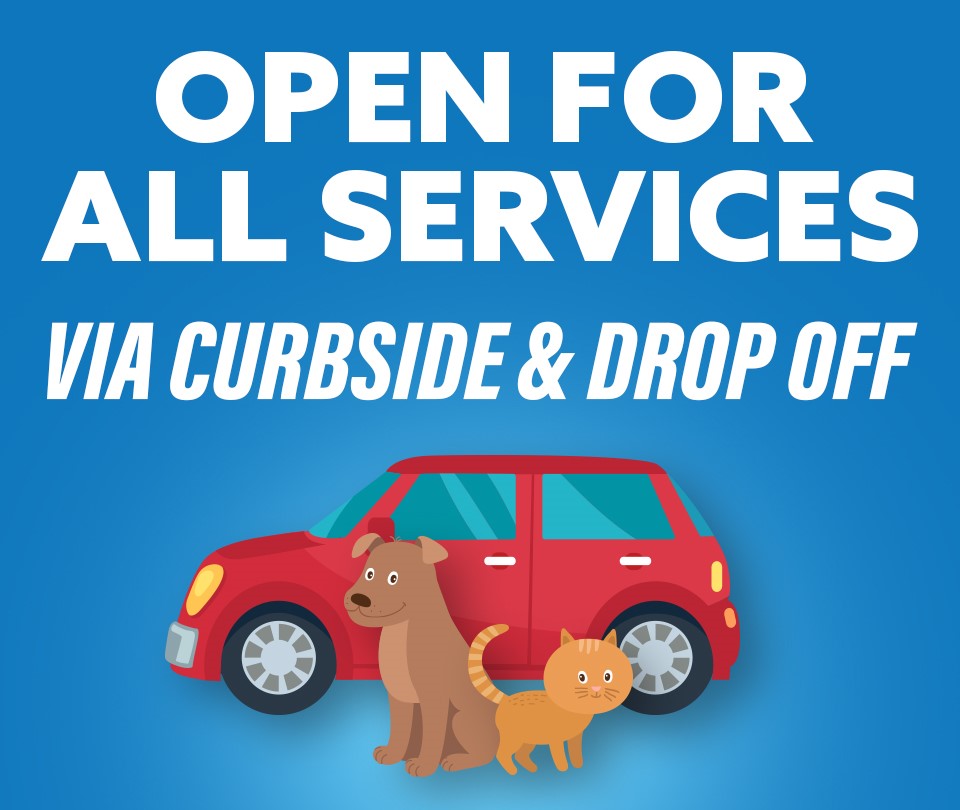 On behalf of all of us here at the Guelph Cat Clinic, we hope you and your family are all doing well despite the chaos of the pandemic. We wanted to touch base with you to give you an idea on our clinic reopening plans. As of right now we are remaining open for curbside drop off and pick up services only and currently do not have a reopening date set.
Despite the fact that we have entered into stage 3 of Ontario's reopening plan and most of our clients are vaccinated we have many constraints in our way. Our clinic's layout is quite small and our exam rooms do not allow for appropriate physical distancing for the duration of an appointment.
We are evaluating scenarios that allows for clients to safely come inside the building with a limited capacity, but until then to maintain safety and integrity of our business we will continue to operate under curbside protocol. Please remember that when you are approaching the door for drop off or pick up to wear your mask to protect our staff members.
Finally, we understand many cat food items have been placed on a back order. If your cat's food has been subjected to a back order please email us at [email protected] so that we can advise you on alternate diets in a timely manner. Remember, we still offer our web store that allows you to have food delivered to your door or in-clinic pick up! https://www.myvetstore.ca/guelphcatclinic
We sincerely thank you for your patience during this time and as soon as we have a more solid reopening plan we will email you again with more detailed information.