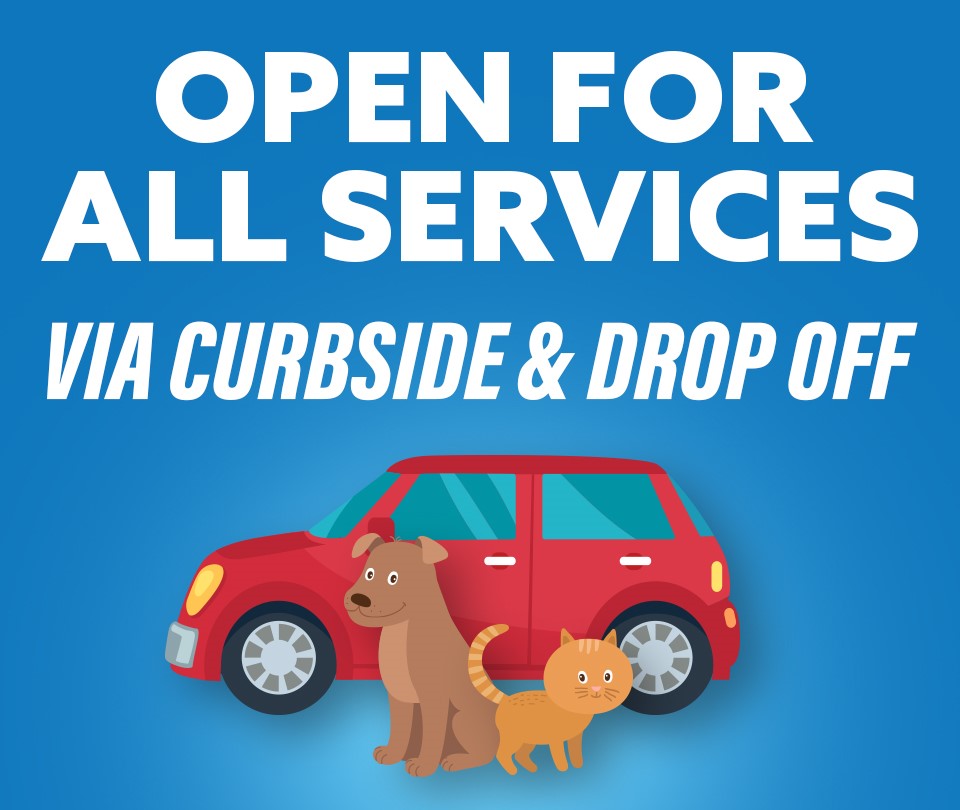 After 2 years of operation under curbside appointment protocol due to the COVID-19 pandemic, the Guelph Cat Clinic is excited to announce phase 1 of our reopening plan!
As of Monday April 4th 2022 we will be introducing limited in-person appointments for with the intention of being at full capacity for in-person appointments by the summer for 2022.
PHASE 1 REOPENING
INDOOR ACCESS
CURBSIDE SERVICES
Veterinary technicians appointments
Overflow veterinary appointments
Food and prescription pick-up
Hospital pick-up
PHASE 2 TO BE ANNOUNCED
For in-person appointments:
A medical history for your cat(s) will be taken over the phone before entry into the clinic, as well as a COVID-19 screener for yourself.
Clients are expected to wear a face mask that covers their nose and mouth at all times once indoors. We are able to provide masks to those that do not have one. NOTE: due to the small exam rooms in our clinic, we will expect clients to continue wearing face masks despite what future provincial mask mandates advises.
Clients must sanitize their hands upon entering the clinic
Cats must be transported into the clinic with a carrier; we can provide one upon request
We reserve the right to convert any in-person appointment into a curbside appointment (in case of an emergency in the clinic, exam room contaminated by fleas etc)
We expect that demand for in-person appointments will be high, especially since they will be initially limited in number. Curbside appointments will remain available and in the case of ill patients, may be a better option if it means your cat(s) can be seen sooner. The quality of our care does not waver between in-patient and curbside appointments.
We have greatly valued your patience during these challenging times. From dealing with busy phone liens top waiting outside in the rain or snow, our clients have shown incredible resilience. To avoid impacting the care that we can provide our patients, changes over the next several months will be slow and measured. The return toward normalcy will likely have its share of hiccups but we are excited by the anticipation of meeting you face-to-face once more!
If you have questions about our reopening plans, please give us a call at 519-821-2287 and request to speak to Lyrel, our office manager.