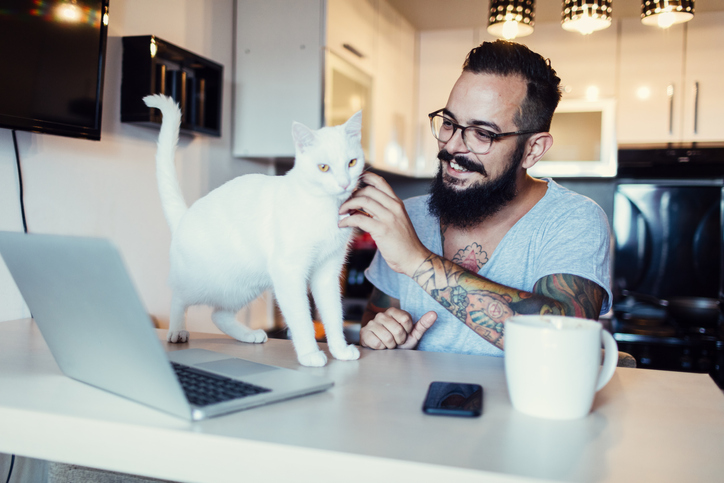 Besides the lack of noise, there are many benefits of bringing your cat to a cats-only veterinary clinic.
It's stressful for you and your cat to visit a veterinarian, but a cats-only practice has the certification and training to ensure that your cat receives the highest quality care available. We are the only feline specific veterinary clinic in Guelph and have been practicing feline medicine for 25 years! Here are some benefits of why you should take your cat to a feline specific practice:
Cats only: Rest assured that dog smells and noises are never present here!
Longer appointments: Our veterinarians and technicians are certified in feline medicine and are eager to spend time learning about your cat's behaviour and overall health rather than rushing you in and out.
Relaxing atmosphere: Birds in the exam room retain your cat's attention and there are plenty of hiding spaces if it becomes too stressful.
Bright and spacious hospital: This allows continuous monitoring and inspection for surgical and critically ill patients.
In-house diagnostics: On-site blood analysis means we do it all here ourselves, which means receiving results sooner! For specialized testing we have access to several high quality external labs in Guelph
5 star boarding facility: When you're away, your cat will play – with us in boarding! Continuous monitoring and plenty of play time relieves your stress and theirs while you're away.
Unique products: Catnip, food, toys, treats, cleaning products, carriers and general wellness products – we have it all! Best of all of our food is veterinarian-approved and everything is available at the reception desk.
The most important reason of all is that our whole team is filled with cat lovers! Your cat will receive the highest quality care for whatever reason they need to visit us. Give us a call at 519-821-CATS today to see why your feline friend should choose our cats-only veterinary clinic in beautiful Guelph Ontario!